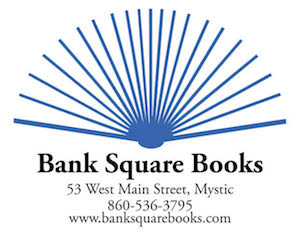 Bank Square Books is a locally owned, fiercely independent bookstore located in Mystic, Connecticut, just 20 minutes away from Naval Submarine Base New London. And ….. our bookstore has an even closer connection to the military! Several members of our staff have been in the service or are the spouse of a service member (including our Operation Paperback Coordinator, Margot). Over the years we have coordinated the shipment of thousands of books through the Operation Paperback program, and look forward to continuing this initiative in partnership with Operation Paperback. When you buy a book for Operation Paperback through us, not only do you support the troops, but also an independently owned bookstore.
Book Wishlists received by Operation Paperback will be posted on our website (www.banksquarebooks.com), where you can browse the lists and purchase titles for general donation to the troops, or for a specific unit's wishlist. Bank Square Books facilitates the shipping and handling of these book donations, getting them directly to the troops, with care.
We also know the incredible morale boost of a note from home. For this reason, we always include letters in our packages from patrons, staff, and hopefully you! During checkout, you can put in the comments section "For Operation Paperback" and your message. We include your note on a postcard with the book(s).
Thank you for the support and love you show to all the armed forces personnel and their families!